TECHNICAL CONFERENCE LISTERIA MONOCYTOGENES: PREVENTION AND CONTROL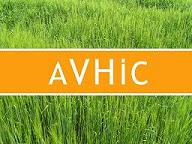 On the 11th November 2011, the association of Veterinary Hygienists of Catalonia held a technical conference about "Listeria monocytogenes: Prevention and Control" which was sponsored by PROQUIMIA.
 The program of this symposium, held at the Auditorium of the Official College of Veterinarians in Barcelona, included most interesting lectures such as "The problem of Listeria monocytogenes in food" (by M. Garriga IRTA Monells), "Microbiological criteria and prevalence of L. monocytogenes in foods" (by L. Cabedo – Health Protection Agency), "Prevention and control of Listeria in the food industry" (by M. Navas – Rooster Group) or "listeriosis: implications for risk groups" (by N. Finnie – Mutua de Terrassa).
For its part, PROQUIMIA presented the speech "Listeria monocytogenes: Cleaning and disinfection". Reference was made to the cleaning process, differences between traditional and enzymatic cleaning and disinfection of biofilms through active principles such as glutaradehyde, quaternary ammonium (QAC), trialquilamines or chlorine.
The exhibition put emphasis on how these active ingredients also act when destroying microorganisms. At the same time Proquimia showed the evidence of effectiveness available in dealing with Listeria, followed by a discussion on the advantages and drawbacks to be considered when choosing the most suitable active ingredient for every level of cleanliness.
Finally, each active ingredient was linked to the most representative product of PROQUIMIA:
ENZYMES
Enzivix: Neutral enzymatic detergent, especially suitable for the manual cleaning and foaming of all kinds of utensils, surfaces and electrical appliances.
GLUTARALDEHYDE
Ambisep Plus: Atmospheric disinfectant, for weekly application.
QAC
Ambisep DR: Atmospheric disinfectant, for daily application.
GLUTARALDEHYDE +QAC
Prodesin SF: Disinfectant of surfaces and equipments, broad-spectrum bactericide and fungicide product.
TRIALQUILAMINES
Asep 500: Disinfectant of surfaces
CLOR
Vixclor: Detergent and disinfectant, alkaline chlorinated, for foam cleaning of all kinds of surfaces, electrical appliances and utensils.   
Ecoplus D: Detergent and disinfectant alkaline chlorinated, suitable for the automatic cleaning and disinfection of tanks, circuits and automatic carwash
Asep 100: Bleach 100 grams/litre of Sodium Hypochlorite.
Do you want more information?
We help you
In accordance with Regulation 2016/679 (GDPR) the basic information on personal data protection is provided below:
- Data controller: PROQUIMIA, S.A.
- Purpose of processing: Managing the sending of information, resolving queries and/or collecting data for possible business relationships.
- Legal Basis: Consent of the person concerned
- Recipients: No data will be transferred to third parties, unless this is legally obliged.
- Rights: Access, rectification, deletion, opposition, limitation, portability and presentation of claims.
- Additional information: Additional and detailed information on Data Protection can be found on our website: Privacy policy
Do you want more information?
We help you