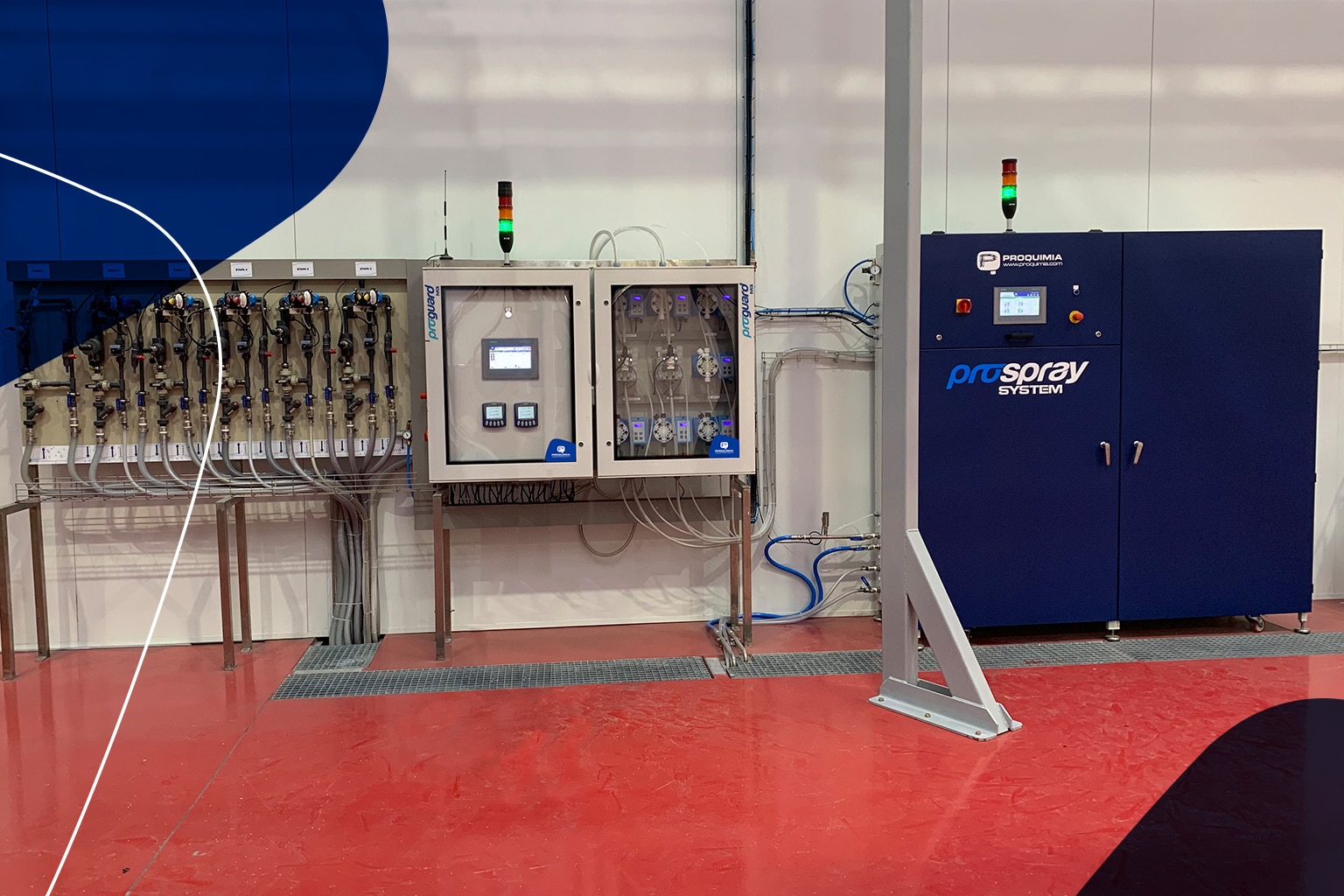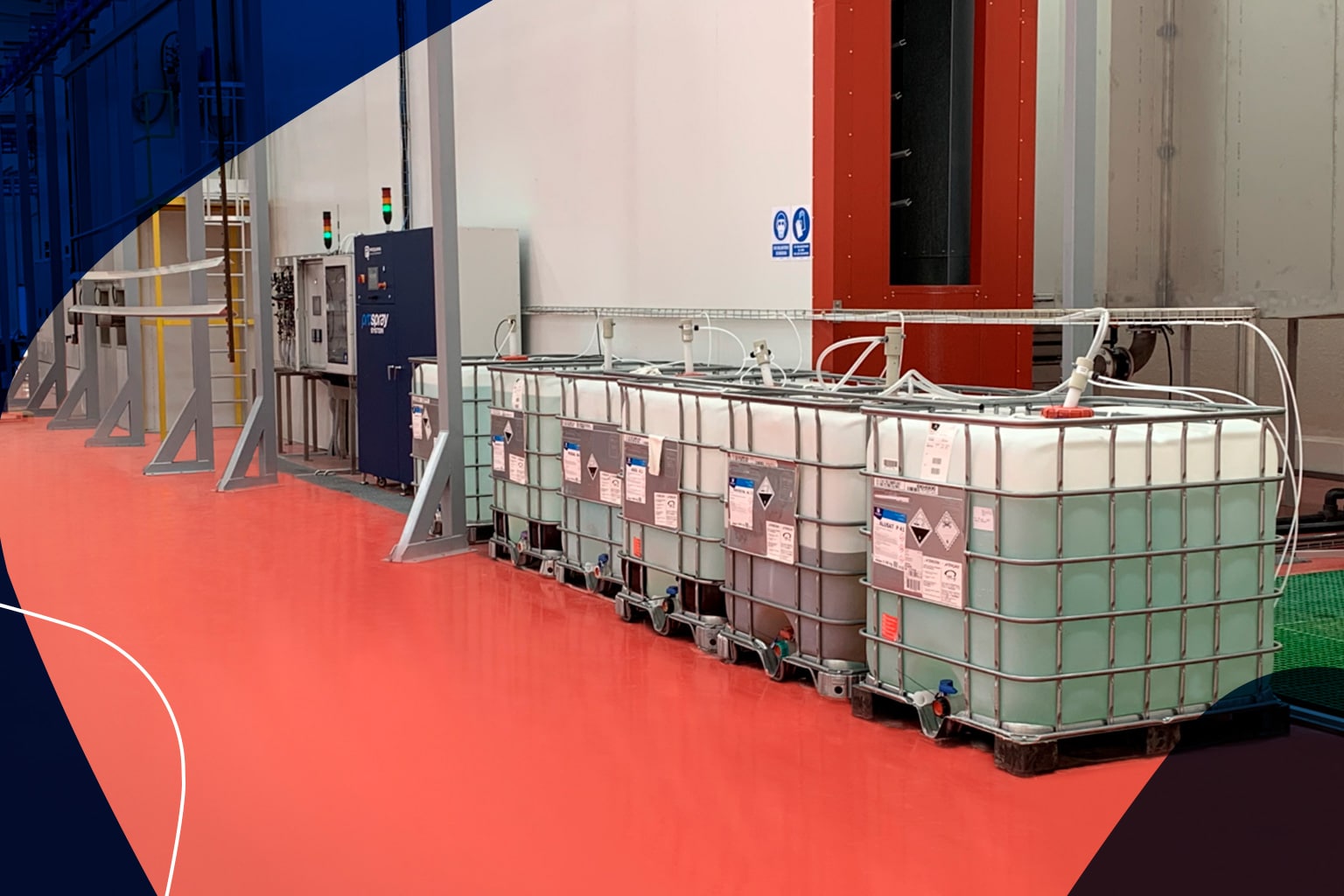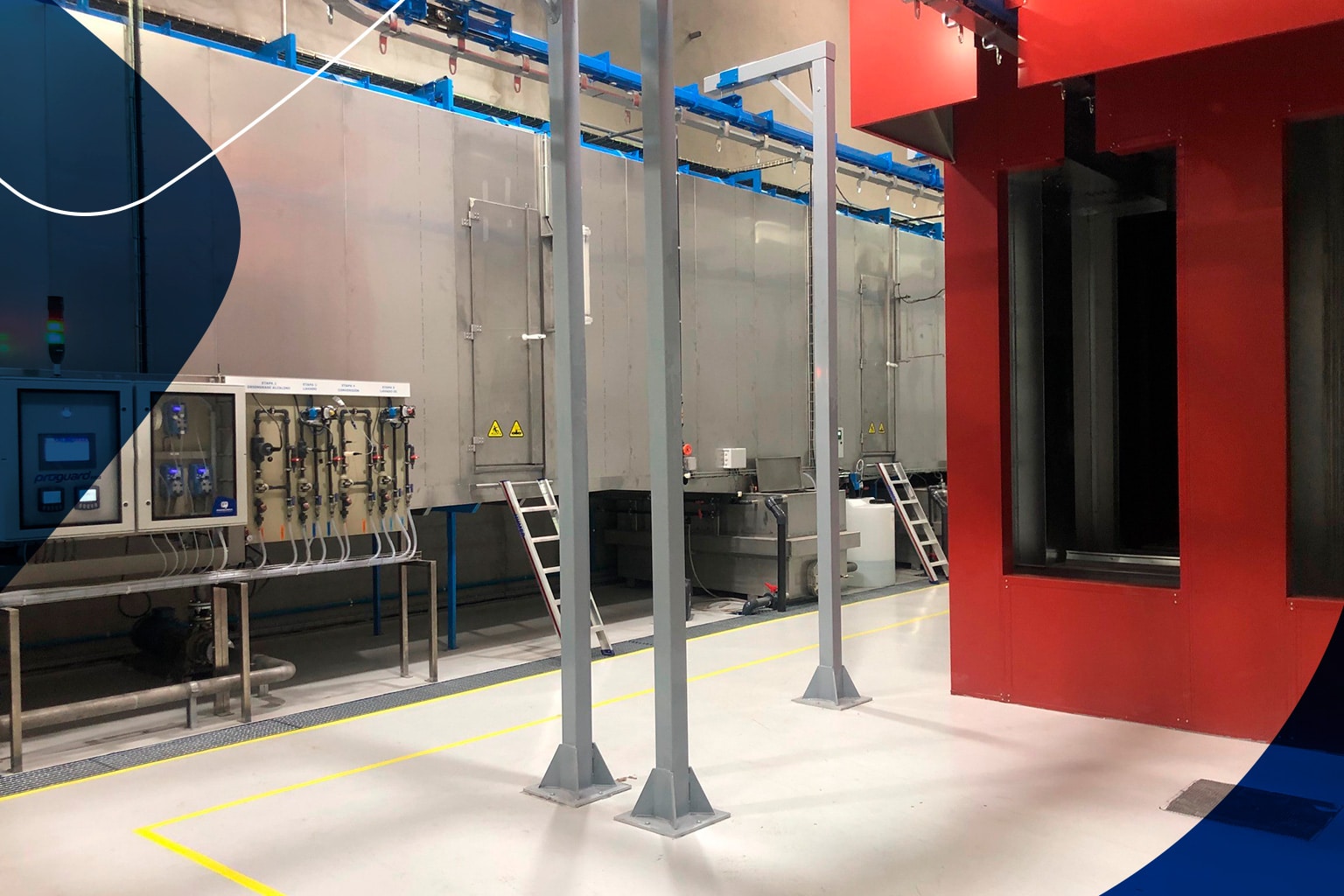 Engineering
for the treatment of metallic surfaces
At PROQUIMIA we have developed high performance technological solutions for the development of metal surface treatment processes, to guarantee optimal results, with maximum performance and cost optimisation.
Effectiveness, efficiency and sustainability in the pretreatment of metallic surfaces with nanotechnology
Nanotechnological conversion bath control system
BLUEMATIC is the concept of individual control of chemical pretreatment baths developed by PROQUIMIA, and is suitable to control degreasing, phosphating, nanotechnological conversion and passivation baths.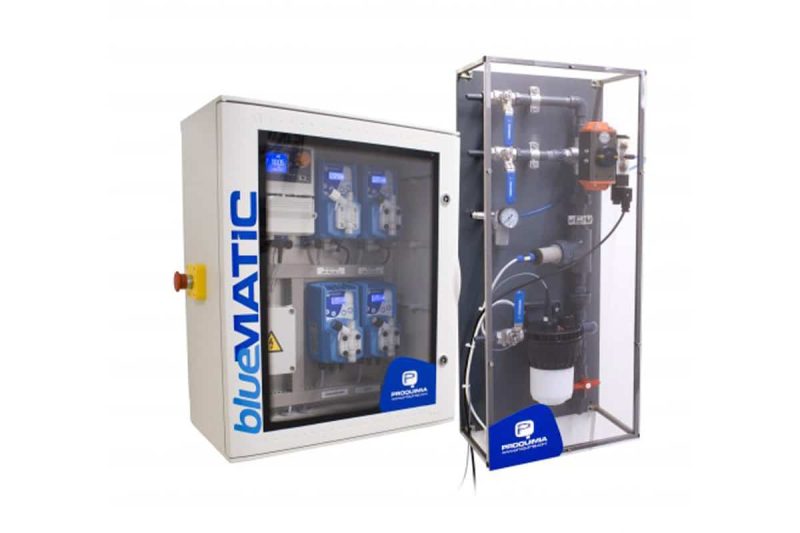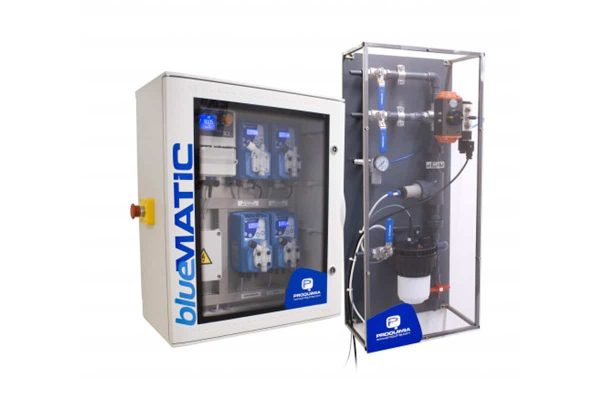 Passivation spray application systems for nanotechnology pretreatment
Our equipment for the spray application of passivates for the nanotechnological treatment of metal surfaces (prior to the painting process) allows the final quality of the product to be improved and the performance of the installation, optimising costs and minimising the environmental impact.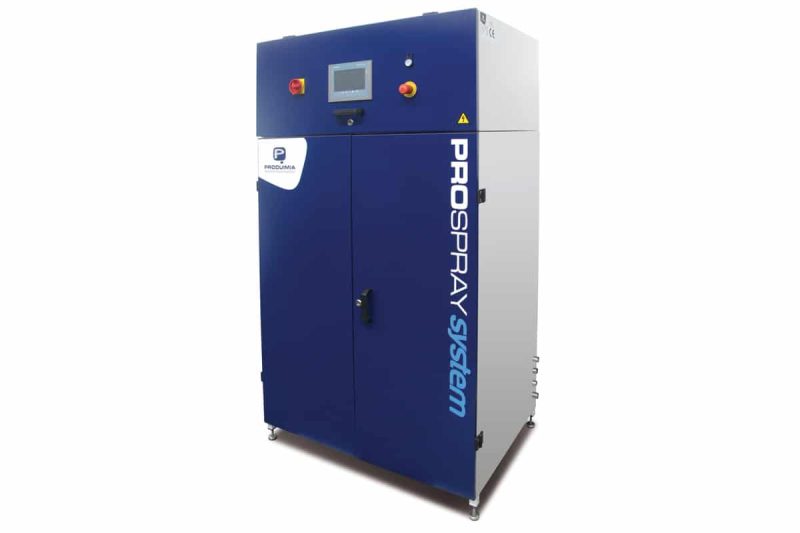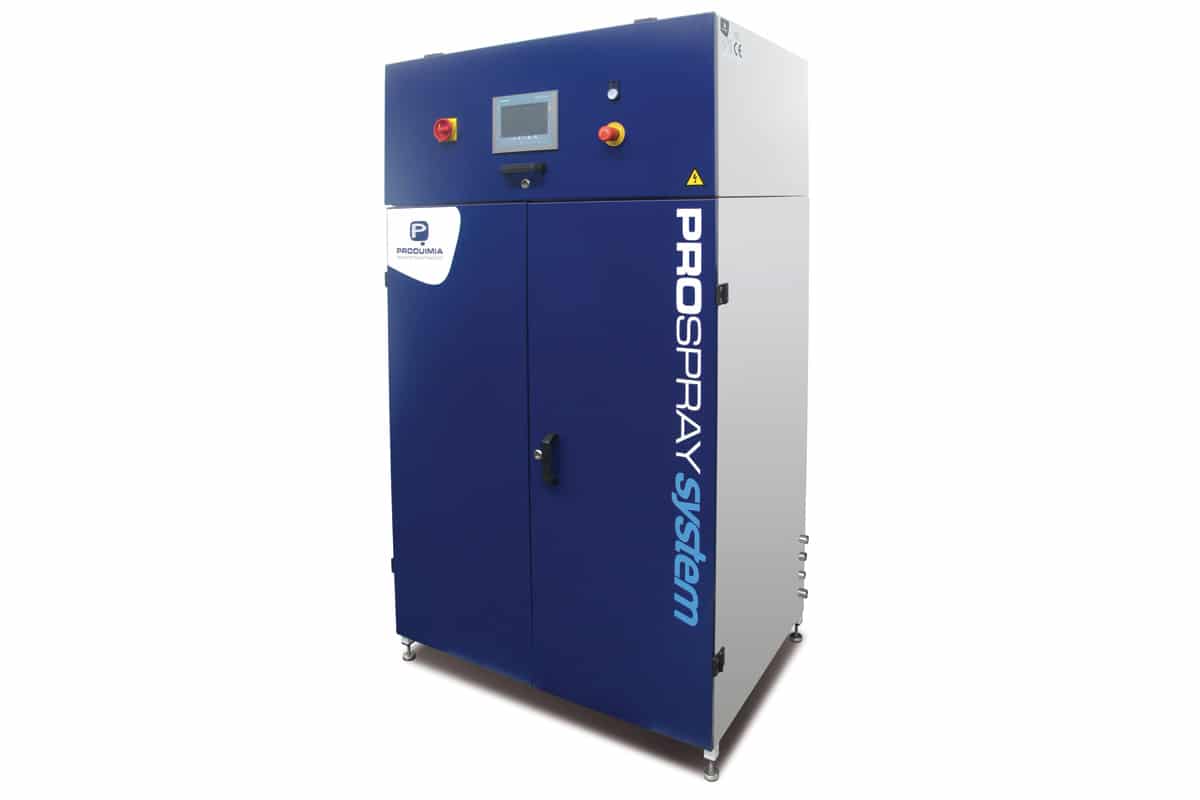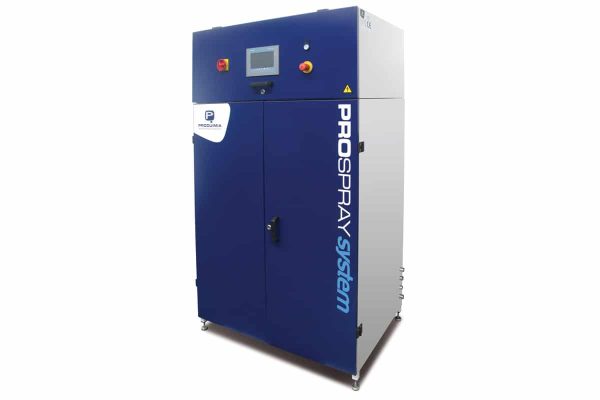 Sustainable paint stripping system
The market is moving towards more environmentally friendly paint stripping systems with less impact on the health and safety of companies. Therefore, PROQUIMIA offers a paint stripping system for methylene chloride free processes of maximum efficiency and high safety that require minimum maintenance.
This paint stripping system improves process efficiency through the following points:
Provides energy savings compared to traditional hot stripping systems.
Includes recirculation systems that favour the stripping process.
Incorporates an ultrafiltration system with a higher efficiency than conventional filter presses.
Telemetric control of surface treatment processes: Internet Of Things
In order to control the dosage and management of the products used in the surface treatment processes, PROQUIMIA has developed PROGUARD, a system based on the Internet Of Things, which enables the remote control of the current status of the installation.
This system makes it possible to adjust parameters, detect incidents, analyse and make immediate decisions from a device connected to the Internet.
Do you want more information?
We help you
In accordance with Regulation 2016/679 (GDPR) the basic information on personal data protection is provided below:
- Data controller: PROQUIMIA, S.A.
- Purpose of processing: Managing the sending of information, resolving queries and/or collecting data for possible business relationships.
- Legal Basis: Consent of the person concerned
- Recipients: No data will be transferred to third parties, unless this is legally obliged.
- Rights: Access, rectification, deletion, opposition, limitation, portability and presentation of claims.
- Additional information: Additional and detailed information on Data Protection can be found on our website: Privacy policy
Do you want more information?
We help you