Since the arrival of the Internet in our lives, it has evolved in a fast and overwhelming way. In recent years, much has been said the IoT (Internet of Things), being rather than a commitment to the future, an absolute reality for companies.
PROQUIMIA is firmly committed to the development of the IoT as one of the main strategic pillars of innovation, currently applied in several dosing and control systems.
PROGUARD is Proquimia's IoT platform that allows, remotely and at real time, to monitor equipment and operations, offering the possibility of registering, processing and analyzing a large amount of information related to the behaviour of a process.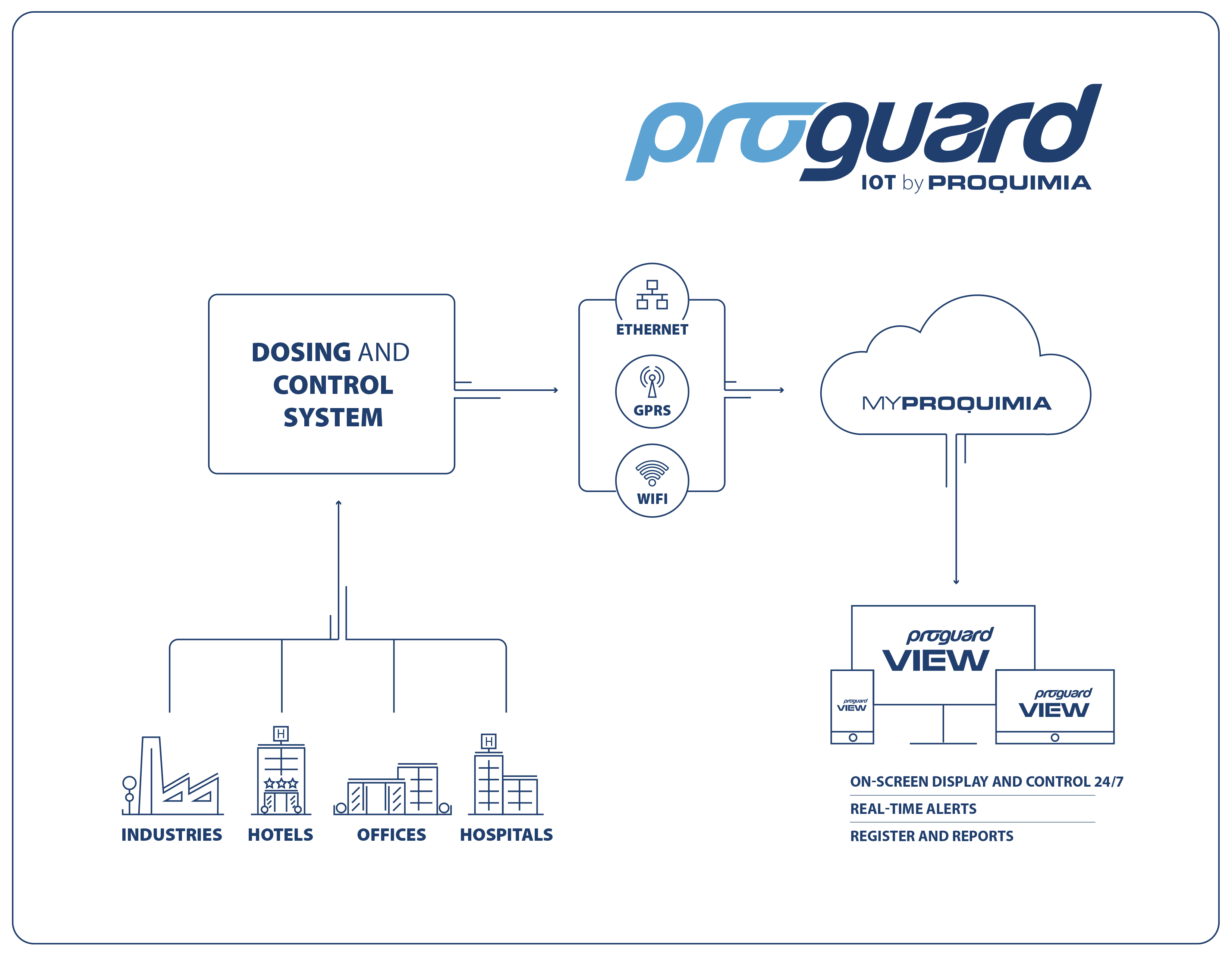 The data collection and its subsequent analysis is the differentiating factor of PROGUARD: it allows optimizing operations, detecting incidents and making immediate decisions, transforming itself into an essential instrument to carry out a proactive and predictive control of the process. (more…)