Proquimia Portugal has a new distributor for the livestock sector on the Azore Island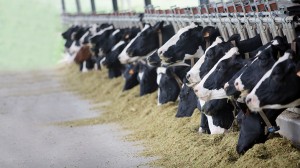 Proquimia Portugal has been working with the new distributor of livestock and food supply, Oliveira Teves since last July, on the Azores Island. His activity initially started on the island of São Miguel, the largest of the nine Portuguese islands, where Oliveira Teves is headquartered. The goal for the coming months is to expand the area of ​​operation to the other islands.
Proquimia Portugal will supply the range of livestock products as well as those conceived for the cleaning of machines and the care of udders.
It is worth highlighting that the livestock industry and the production of milk and dairy products is the most important market on the Azores Island. It is currently the main source of income in this region.
Do you want more information?
We help you
In accordance with Regulation 2016/679 (GDPR) the basic information on personal data protection is provided below:
- Data controller: PROQUIMIA, S.A.
- Purpose of processing: Managing the sending of information, resolving queries and/or collecting data for possible business relationships.
- Legal Basis: Consent of the person concerned
- Recipients: No data will be transferred to third parties, unless this is legally obliged.
- Rights: Access, rectification, deletion, opposition, limitation, portability and presentation of claims.
- Additional information: Additional and detailed information on Data Protection can be found on our website: Privacy policy
Do you want more information?
We help you