Enzivix, safer hygiene processes with enzymatic technology
Listeria monocytogenes is a pathogenic bacterium that can usually be found in the environment (so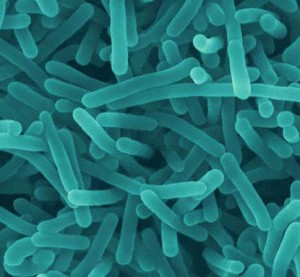 ils, sewage, water, etc…). It can cause a life-threatening illness called Listerosis. People most prone to be affected by this illness are the elderly, pregnant women, fetuses and newborns.
The most significant features of this bacterium are its mobility and ease to form bio films allowing it to resist to disinfection, its survival at low temperatures and its possible human to human or live animals transmissions, as well as transmissions by raw foods, polluted waters or aerosols.
To combat this problem, Proquimia offers Enzivix, a neutral detergent developed with enzymatic technology and suitable for the manual cleaning and the foaming of all kinds of elements, surfaces and electrical equipments for the food industry.
Enzivix is a synergistic combination of enzymes, surfactants, solvents and sequestering agents, with a great detergent and degreasing power for all kinds of dirt, such as protein, grease and oils. Enzivix, especially formulated to be applied in food areas, acts on the polymers that form the structure of the biofilm, delaying their development and removing them from the surface to which they are attached to enable the disinfectant to act and so ensure a maximum of disinfection.
The use of Enzivix provides the following benefits:
   Preventive and curative action in the face of bio films
   Effective solutions in the face of Listeria contamination, facilitating the action of the disinfectant
   Recovers the original features of the surfaces
   Easy to rinse
   Saves time and energy
   Facilitates and boosts the sewage station processes
   Maximum protection of the facilities (non corrosive product)
   Environmentally friendly
Do you want more information?
We help you
In accordance with Regulation 2016/679 (GDPR) the basic information on personal data protection is provided below:
- Data controller: PROQUIMIA, S.A.
- Purpose of processing: Managing the sending of information, resolving queries and/or collecting data for possible business relationships.
- Legal Basis: Consent of the person concerned
- Recipients: No data will be transferred to third parties, unless this is legally obliged.
- Rights: Access, rectification, deletion, opposition, limitation, portability and presentation of claims.
- Additional information: Additional and detailed information on Data Protection can be found on our website: Privacy policy