CONVERCOAT ZR-70 the innovation in aluminum lacquering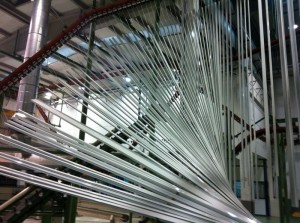 The quality seal QUALICOAT strives to ensure more and more the quality of the products bearing it, trying to differentiate them from other materials. One of the most important developments in the latest update to the work specifications of this association (13th edition) is the addition of a wet adhesion test.  This test consists of immersing the test pieces for two hours in distilled boiling water. Two hours after this immersion they undergo the cross-cut test and finally, the results are visually assessed.
The development of CONVERCOAT ZR-70 with technology Proquimia has been possible thanks to the progress made in nanotechnology and the recent studies on polymers. This product, approved by QUALICOAT, exceeds the wet adhesion test mentioned above as well as all other requirements set by QUALICOAT in standard working conditions.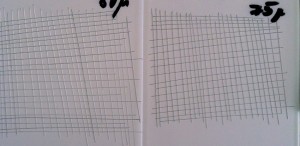 Aluminum test piece 6063 treated with CONVERCOAT ZR-70 and lacquered in white.
On the left, dry adhesion. On the right, wet adhesion. 
In our experience, most of the aluminum coaters go even beyond the requirements established by QUALICOAT to achieve a still greater quality range. It is common to find facilities where the complementary impact to the cross-cut test is carried out on a regular basis, after the immersion in boiling water. Even under such extreme conditions CONVERCOAT ZR-70 is capable of delivering an extra adhesion which the lacquered aluminum industry has been looking for.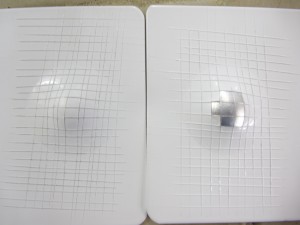 Aluminium test piece 6063: on the left, piece treated with CONVERCOAT ZR-70. On the right, piece  treated with another product
Do you want more information?
We help you
In accordance with Regulation 2016/679 (GDPR) the basic information on personal data protection is provided below:
- Data controller: PROQUIMIA, S.A.
- Purpose of processing: Managing the sending of information, resolving queries and/or collecting data for possible business relationships.
- Legal Basis: Consent of the person concerned
- Recipients: No data will be transferred to third parties, unless this is legally obliged.
- Rights: Access, rectification, deletion, opposition, limitation, portability and presentation of claims.
- Additional information: Additional and detailed information on Data Protection can be found on our website: Privacy policy
Do you want more information?
We help you