CONPACK DESINFECTANTE PLUS is listed as virucidal product authorised by the Ministry of Health against coronavirus
This list includes the surface disinfectants that have proved effective against coronavirus based on the UNE-EN 14476 standard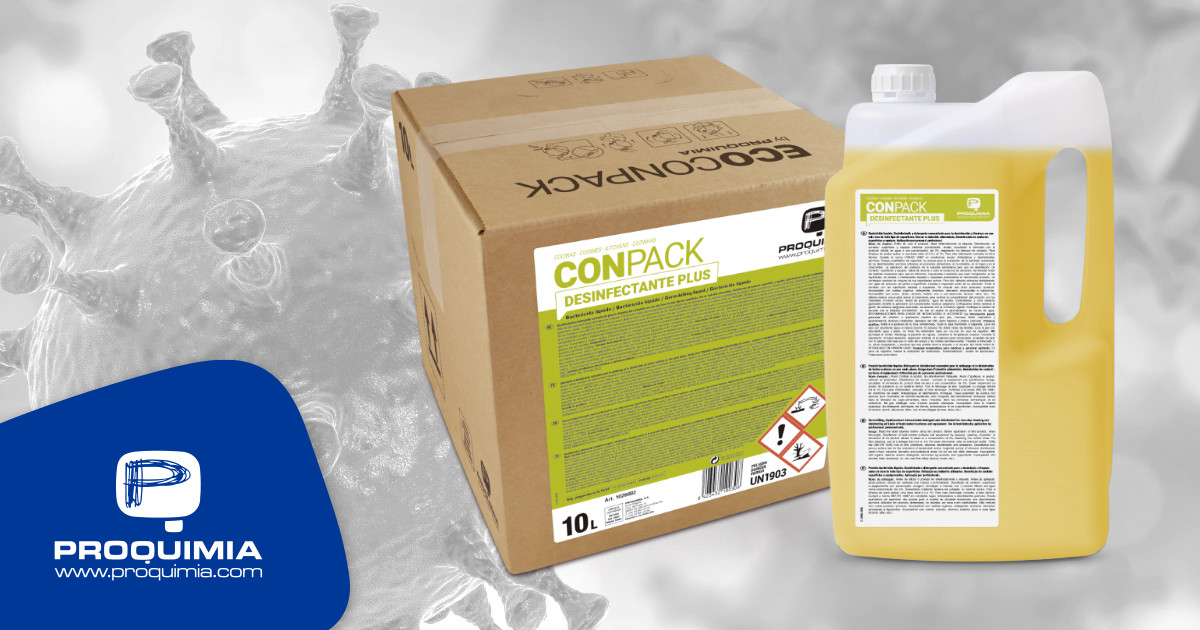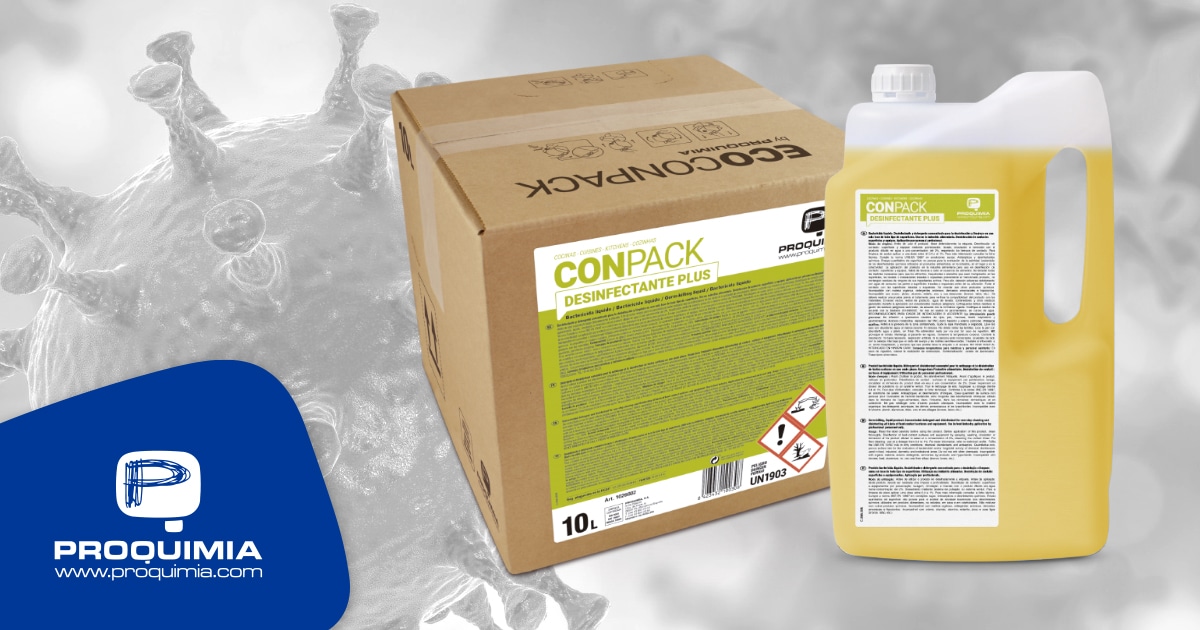 The surface disinfectant CONPACK DESINFECTANTE PLUS, produced by Proquimia, has been declared effective against coronavirus by the Spanish Ministry of Health, based on the UNE-EN  14476 standard.  The Ministry of Health regularly updates a list of virucidal environmental and HA registered products in Spain that have proved effective against the virus and  CONPACK DESINFECTANTE PLUS was included in the last update of this document with registration number 20-20/90-06398.
CONPACK DESINFECTANTE PLUS, based on quaternary ammoniums complies with the complete UNE-EN 14476 standard certifying the effectiveness against all kinds of viruses and particularly against the coronavirus.
Coronavirus transmission through surfaces
The coronavirus can be spread indirectly, after droplets are released and dropped on surfaces by coughing or sneezing. People may get the infection by touching those contaminated surfaces or objects and then by touching their eyes, nose or mouth.  It is therefore very important to ensure the disinfection of surfaces, especially on surfaces with multiple contacts, with a disinfecting product that has proved virucidal effectiveness as is the case with CONPACK DESINFECTANTE PLUS.
Do you want more information?
We help you
In accordance with Regulation 2016/679 (GDPR) the basic information on personal data protection is provided below:
- Data controller: PROQUIMIA, S.A.
- Purpose of processing: Managing the sending of information, resolving queries and/or collecting data for possible business relationships.
- Legal Basis: Consent of the person concerned
- Recipients: No data will be transferred to third parties, unless this is legally obliged.
- Rights: Access, rectification, deletion, opposition, limitation, portability and presentation of claims.
- Additional information: Additional and detailed information on Data Protection can be found on our website: Privacy policy
Do you want more information?
We help you