Xop, the most ecological capsules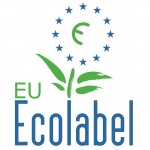 Proquimia strengthens its commitment to innovation and sustainability as future values, taking a further step within its ecological system XOP, achieving the European Ecolabel registration, a symbol at community level which identifies and formally certifies products and services that are greener and more environmentally friendly, throughout their entire life cycle.
 ECOXOP Suelos and ECOXOP Multiusos are the first products within the XOP range that are certified with the European Ecolabel in the category of cleaning products for general purposes (registration number ES-CAT/020/010), becoming the first capsules on the market to gain this distinction.
Proquimia, pioneer in water-soluble bags with an over 10-year experience in this technology, offers the most innovative system in water-soluble bags introducing the cutting-edge products that provide the hygiene industry with a competitive capacity thanks to their numerous advantages:
100% eco-friendly
High concentrated biodegradable products
Reduces use of raw materials, packaging and production energy
75% less CO2 emissions during transport
No plastic packaging (water-soluble capsules and carton casing
Application cost control
Precise control over product consumption (same dosage every time)
No more waste management costs
Minimum occupational risk
Safe handling, no direct contact with chemical product
85% reduction in loading weight
Easier and more convenient (pouch/capsule/bag dissolves in water)
Dosing system not required.
Reduces 85% storage room and transport
Reduced volume thanks to its high concentration formula
Do you want more information?
We help you
In accordance with Regulation 2016/679 (GDPR) the basic information on personal data protection is provided below:
- Data controller: PROQUIMIA, S.A.
- Purpose of processing: Managing the sending of information, resolving queries and/or collecting data for possible business relationships.
- Legal Basis: Consent of the person concerned
- Recipients: No data will be transferred to third parties, unless this is legally obliged.
- Rights: Access, rectification, deletion, opposition, limitation, portability and presentation of claims.
- Additional information: Additional and detailed information on Data Protection can be found on our website: Privacy policy
Do you want more information?
We help you