The packaging process evolution in food industry
▪       TRANSLUBE DRY, lubricant for dry lubrication that combines efficiency, durability and reliability of the packaging process.
▪       TRANSLUBE FILM hybrid lubricant based on film technology that combines the advantages of wet lubrication with those of dry lubrication.
 Proquimia presents two new developments within the range of TRANSLUBE for conveyor belt lubrication in packaging lines in the beverage industry.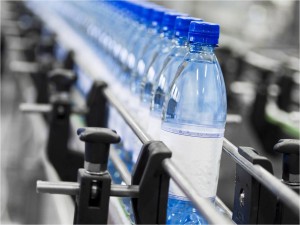 ▪       The new lubricant TRANSLUBE DRY provides a uniform lubrication free of water thanks to the innovative application system based on plates. It optimizes consumption and improves the efficiency and reliability of the process.
▪       TRANSLUBE FILM is the new hybrid lubricant based on film technology, developed primarily for conveyor belts of stainless steel. It optimizes water consumption (up to 80%) and lubricant (up to 50%), in the events where dry lubrication technology is not applicable.
With these new developments Proquimia extends its lubrication range, offering a complete solution to the market that meets the needs of this industry in terms of improved process efficiency, environmental protection and greater security for workers.
Do you want more information?
We help you
In accordance with Regulation 2016/679 (GDPR) the basic information on personal data protection is provided below:
- Data controller: PROQUIMIA, S.A.
- Purpose of processing: Managing the sending of information, resolving queries and/or collecting data for possible business relationships.
- Legal Basis: Consent of the person concerned
- Recipients: No data will be transferred to third parties, unless this is legally obliged.
- Rights: Access, rectification, deletion, opposition, limitation, portability and presentation of claims.
- Additional information: Additional and detailed information on Data Protection can be found on our website: Privacy policy