PROQUIMIA SIGNS A COMMERCIAL AGREEMENT WITH PRINCESS HOTELS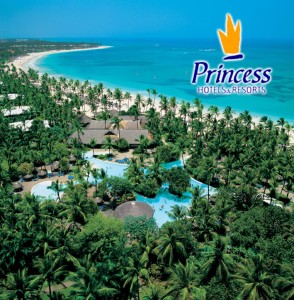 Proquimia SA, a strong company with broad business background in manufacturing chemical products for the hotel industry and Princess Hotels, a long experienced in the manufacture of hygiene solutions for the hotel market, have signed a commercial cooperation agreement by which Proquimia becomes the supplier of products for kitchen, housekeeping and laundries in all the national Princess Hotels.
PRINCESS HOTELS & RESORTS, a prestigious Spanish Hotel chain, which specializes in urban and resort hotels, is present in first-class tourist destinations such as on the Canary Islands (Tenerife, Gran Canaria, Fuerteventura, La Palma), Barcelona, Dominican Republic and Mexico.
Princess Hotels demands internal quality and environmental standards that includes its suppliers as well. Therefore, the chain has opted for Proquimia's concentrate products, CONPACK and XOP, which save up to 84% of CO2 emissions and reduce plastic waste.
Proquimia meets the high standards of Princess Hotels providing them with the experience, customized service, commitment and human values for which we are known.
Do you want more information?
We help you
In accordance with Regulation 2016/679 (GDPR) the basic information on personal data protection is provided below:
- Data controller: PROQUIMIA, S.A.
- Purpose of processing: Managing the sending of information, resolving queries and/or collecting data for possible business relationships.
- Legal Basis: Consent of the person concerned
- Recipients: No data will be transferred to third parties, unless this is legally obliged.
- Rights: Access, rectification, deletion, opposition, limitation, portability and presentation of claims.
- Additional information: Additional and detailed information on Data Protection can be found on our website: Privacy policy
Do you want more information?
We help you