Proquimia launches compostable bags to replace the former plastic bags
The project, framed in a set of actions to reduce environmental impact will replace former single-use plastic bags with compostable ones.
Starting this May, all plastic bags used at Proquimia have been replaced by 100% compostable and biodegradable ones obtained from potato starch. This change involves reduction of plastic residues while obtaining compostable waste. Likewise, its use reduces greenhouse gas emissions as well as the consumption of fuel resources.
Environmental sustainability is and has been one of the strategic pillars of Proquimia. This programme seeks to actively contribute to the reduction of environmental impact, by eliminating single-use plastic bags and by encouraging the use of compostable ones.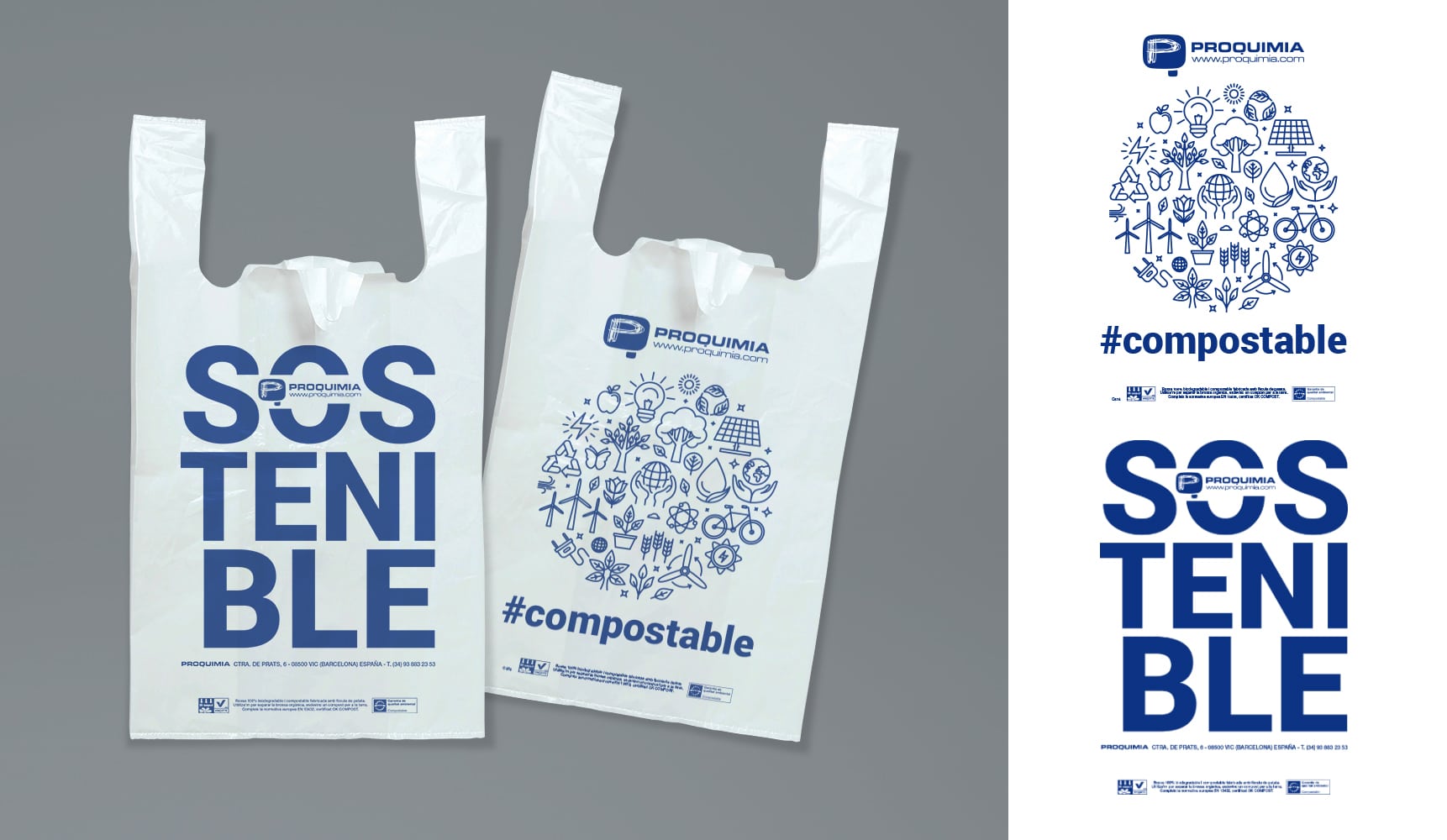 Along with this option, Proquimia has also commissioned reusable bags, made of organic cotton, designed for the internal use of the company's staff at the headquarters.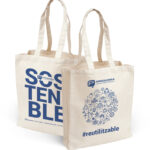 We expect that the use of both compostable and reusable bags (organic cotton) will avoid wasting 10,000 plastic bags per year.
All these actions are part of the strategic decisions taken by Proquimia, such as joining the New Plastic Economy Global Commitment (Ellen MacArthur Foundation) or the study, development and innovation of new and much more sustainable product packaging with the purpose of combining economic success with environmental protection.
Do you want more information?
We help you
In accordance with Regulation 2016/679 (GDPR) the basic information on personal data protection is provided below:
- Data controller: PROQUIMIA, S.A.
- Purpose of processing: Managing the sending of information, resolving queries and/or collecting data for possible business relationships.
- Legal Basis: Consent of the person concerned
- Recipients: No data will be transferred to third parties, unless this is legally obliged.
- Rights: Access, rectification, deletion, opposition, limitation, portability and presentation of claims.
- Additional information: Additional and detailed information on Data Protection can be found on our website: Privacy policy
Do you want more information?
We help you