Proquimia introduces the most complete range of udder sealing products, pre and post dipping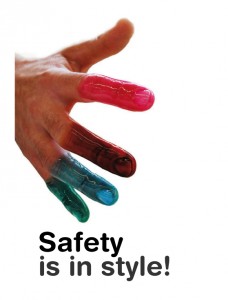 Proquimia introduces the most comprehensive range of pre-and post-dipping sealers. Special formulations meet every possible needs of cleaning and disinfection for livestock, cattle, sheep and goats.
What do you need?
The range has been formulated to provide full safety required by the industry. Our products ensure disinfection and protection of livestock and offer a wide variety of sealants to meet any required application and property.
High disinfection for livestock
All active substances for every hygiene purpose:
  Iodine
  Lactic acid
  Chlorine dioxide and lactic acid
  Chlorhexidine
Maximum skin protection
Protects, moisturizes and softens skin… and now with Rosehip Oil: restores, nourishes and heals.
Absolute adaptability to your needs
Sealer with cooling effect, repellent against insects, anti-stick effect thanks to the barrier action of the film. Application by foam, spray or with teat cups.
Do you want more information?
We help you
In accordance with Regulation 2016/679 (GDPR) the basic information on personal data protection is provided below:
- Data controller: PROQUIMIA, S.A.
- Purpose of processing: Managing the sending of information, resolving queries and/or collecting data for possible business relationships.
- Legal Basis: Consent of the person concerned
- Recipients: No data will be transferred to third parties, unless this is legally obliged.
- Rights: Access, rectification, deletion, opposition, limitation, portability and presentation of claims.
- Additional information: Additional and detailed information on Data Protection can be found on our website: Privacy policy
Do you want more information?
We help you