Proquimia facing climate change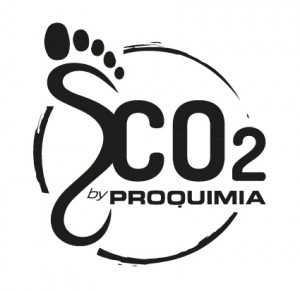 Proquimia joins the fight against climate change by introducing a methodology to calculate and manage carbon footprint.
The introduction of this system to measure and report all greenhouse gas emissions associated with the activity carried out at Proquimia is done to first point out and then reduce the impact on the environment, creating a line of action within the company's environmental policy.
Progressively and as the measuring of the carbon footprint is applied to various products manufactured by the company, information on the resulting emissions during the life cycle of each product will be mentioned on the labels.
This initiative aims to enable Proquimia to continue to build a relationship of trust and transparency with all stakeholders (employees, customers, suppliers, community…), to consolidate the commitment to sustainable and responsible growth, strengthening its leadership in this industry with regard to fight against climate change.
Do you want more information?
We help you
In accordance with Regulation 2016/679 (GDPR) the basic information on personal data protection is provided below:
- Data controller: PROQUIMIA, S.A.
- Purpose of processing: Managing the sending of information, resolving queries and/or collecting data for possible business relationships.
- Legal Basis: Consent of the person concerned
- Recipients: No data will be transferred to third parties, unless this is legally obliged.
- Rights: Access, rectification, deletion, opposition, limitation, portability and presentation of claims.
- Additional information: Additional and detailed information on Data Protection can be found on our website: Privacy policy
Do you want more information?
We help you