Proquimia expands its range of food surface disinfectants
Proquimia expands its range of food surface disinfectants
The control of pathogenic microorganisms in food is one of the main concerns in terms of food safety. The correct definition and implementation of a cleaning and disinfection (C&D) plan for surfaces that may come into contact with food is one of the most effective tools to ensure food safety, providing high protection for consumers against the risk of infection and, at the same time, to guarantee the maximum shelf life of processed foods.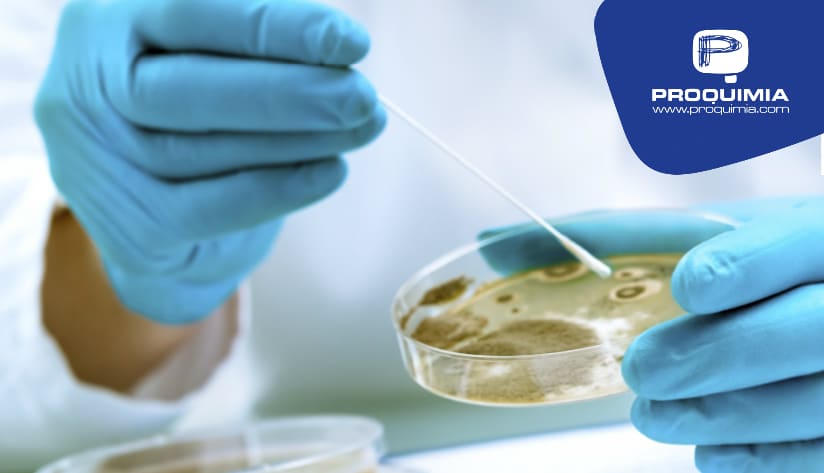 As part of the C&D plan, proper selection and application of disinfectants will minimize the risk of microbiological contamination of food while processing it. The disinfectants used must have a broad biocidal spectrum, in order to ensure the reduction of pathogenic microorganisms and reach the threshold necessary for human health.
In view of the growing awareness and concern of the market for food toxins, Proquimia offers a wide range of disinfecting products for food-contact surfaces with the aim of completely eliminating microbiological contamination and ensuring safety, quality and maximum shelf life of processed foods. They have been designed based on a wide range of active ingredients (chlorine, quaternary ammoniums, trialkylamines, peracetic, glutaraldehyde, alcohols, etc.), to meet the toughest requirements of the industry and have been tested on the most common microorganisms, such as Norovirus, Salmonella and Listeria (according to UNE-EN 13697 bactericidal / fungicidal and UNE-EN 14476 virucidal).
Do you want more information?
We help you
In accordance with Regulation 2016/679 (GDPR) the basic information on personal data protection is provided below:
- Data controller: PROQUIMIA, S.A.
- Purpose of processing: Managing the sending of information, resolving queries and/or collecting data for possible business relationships.
- Legal Basis: Consent of the person concerned
- Recipients: No data will be transferred to third parties, unless this is legally obliged.
- Rights: Access, rectification, deletion, opposition, limitation, portability and presentation of claims.
- Additional information: Additional and detailed information on Data Protection can be found on our website: Privacy policy
Do you want more information?
We help you