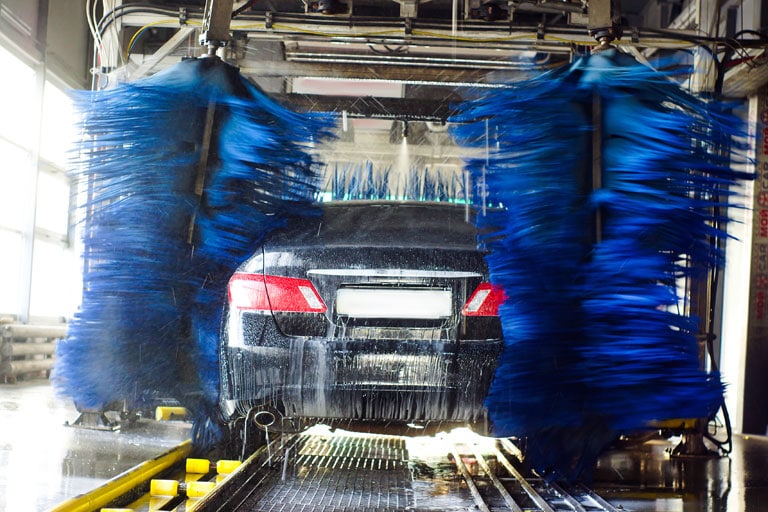 Cleaning solutions and products
for self-service car washes
Our selection of vehicle cleaning products for self-service car washescovers multiple options, ranging from the automatic car wash to the classic pit car wash.
Car wash cleaning products: efficient car cleaning
Active foam: highly concentrated detergent with active foam with high detergent power that removes all types of residues.
Shampoo for brushes: the type of foam obtained softens the sliding of the brushes during the washing process, while providing a high detergent power on all types of grease and dirt.
Wax.
Super wax.
Solutions for car washing in pits
Prewash: Degreasing detergent, for pressure lance, with high cleaning power.
Washing: Detergent for brush or lance, highly foaming shampoo for the proper removal of all types of dirt, such as AUTONET or SUPERFOAM detergents.
Wax.
Do you want more information?
We help you
In accordance with Regulation 2016/679 (GDPR) the basic information on personal data protection is provided below:
- Data controller: PROQUIMIA, S.A.
- Purpose of processing: Managing the sending of information, resolving queries and/or collecting data for possible business relationships.
- Legal Basis: Consent of the person concerned
- Recipients: No data will be transferred to third parties, unless this is legally obliged.
- Rights: Access, rectification, deletion, opposition, limitation, portability and presentation of claims.
- Additional information: Additional and detailed information on Data Protection can be found on our website: Privacy policy
Do you want more information?
We help you