A NEW BRAZILIAN SUBSIDIARY OF PROQUIMIA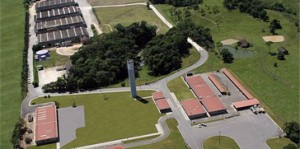 The Catalan manufacturer of industrial chemicals, Proquimia SA, continues its international expansion by creating a new subsidiary in Brazil, Proquimia Productos Químicos do Brasil, SA, officially launched on 16th June 2011.
This new branch is born of the joint venture with the Brazilian company QUIMISA, SA, specialized in the manufacturing and distribution of chemicals. Quimisa has an experience of over 50 years in the Brazilian market, in the areas of institutional hygiene, textiles, lubricants and water treatment through its various business divisions.
Proquimia do Brasil aims at being a leader in the field of industrial hygiene and chemical treatments, expecting a turnover of € 5.3 million in the first year. The facilities in the country are located in the city of Brusque (Santa Catarina state, south-east) with an area of 160,000 square meters, 15,000 of which are built.
Proquimia group, with a commercial network in 17 countries, had a turnover of 57.5 M € last year and its new partner Quimisa 60 M €, a union that will provide solutions to contribute to the progress of industrial and institutional sectors and the welfare of their clients, ensuring a sustainable future with the lowest environmental impact.
Do you want more information?
We help you
In accordance with Regulation 2016/679 (GDPR) the basic information on personal data protection is provided below:
- Data controller: PROQUIMIA, S.A.
- Purpose of processing: Managing the sending of information, resolving queries and/or collecting data for possible business relationships.
- Legal Basis: Consent of the person concerned
- Recipients: No data will be transferred to third parties, unless this is legally obliged.
- Rights: Access, rectification, deletion, opposition, limitation, portability and presentation of claims.
- Additional information: Additional and detailed information on Data Protection can be found on our website: Privacy policy
Do you want more information?
We help you