5th International Meeting of Laundry, Dry Cleaning and Sanitation CUBALAV 2013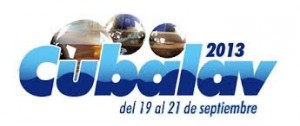 The 5th International Meeting of Laundry, Dry Cleaning and Sanitation CUBALAV 2013 took place from the 19th to 21st September at the Convention Centre, Plaza América in Varadero. Its goal was to share training and knowledge as well as stimulating and promoting technical novelties to contribute to the development of this sector.
The event was attended, among others, by the following Cuban and foreign companies:
SERVI, Cuba
GIRBAU, Spain
GELCOM, Cuba
MONTPACK, Italy
ALJORA, Mexico
DUJO COPO KONFORT, Cuba
INTER SECO, Italy
CASA BELLA, Cuba
UNIÓN TEXTIL, Cuba
LABIOFAM, Cuba
BALANZÓ EXPORT, Spain
UNISER, Mexico
UNIMAX, Cuba
LIRONDA, Cuba
COOPAL, Germany
SERTEC, Cuba
CLEVERNET, Spain
PIROBLOC, Spain
DONAIRE, Cuba
Laundry DON PEPE, Cuba
Laundry DAJO, Cuba
 Suchel Proquimia, SA contributed in this event as a sponsor, exhibitor and speaker at the following conferences:
Sustainable technological solutions provided by Proquima, by Carles Onyós de Plandolit, General Manager of Proquimia.
Influence and calculation of laundries' CO2 emissions according to their technological process by Jordi Bartrina Simó, deputy director of Suchel Proquimia, SA
 At a stand of 33m2, Suchel-Proquimia displayed some of its products in specialty groups, pointing out the new ones such as Asepclor, Yodor, Key Higienizante and Vita Aspepgel with their corresponding dosing systems.
The company was awarded with the following prizes:
Best stand design
Recognition of Suchel Proquimia as an exhibitor
Recognition and certificate to Carles Onyós Plandolit and Jordi Simó Bartrina for technical support and participation in this event.
People who visited the stand were from the above mentioned enterprises, representatives from MINTUR and guests. A special mention goes to the distinguished visitor María del Pilar Macias Routes, Viceminister of MINTUR, who showed great interest and confirmed her support to our work.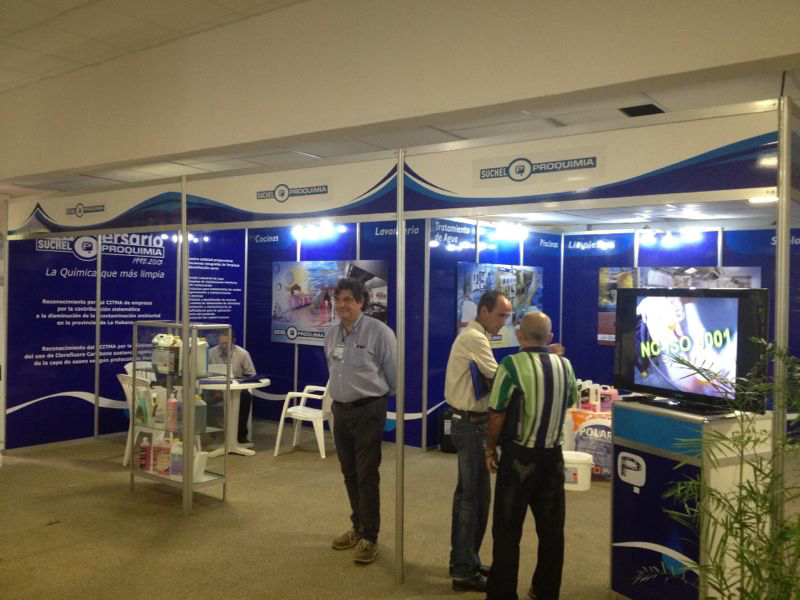 Do you want more information?
We help you
In accordance with Regulation 2016/679 (GDPR) the basic information on personal data protection is provided below:
- Data controller: PROQUIMIA, S.A.
- Purpose of processing: Managing the sending of information, resolving queries and/or collecting data for possible business relationships.
- Legal Basis: Consent of the person concerned
- Recipients: No data will be transferred to third parties, unless this is legally obliged.
- Rights: Access, rectification, deletion, opposition, limitation, portability and presentation of claims.
- Additional information: Additional and detailed information on Data Protection can be found on our website: Privacy policy
Do you want more information?
We help you